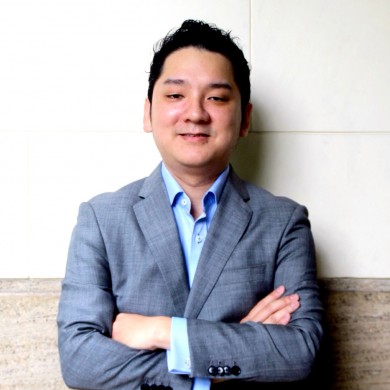 Marcus has over 15 years of experience in Corporate and Employment matters, regularly advising clients across the Asia Pacific region.
Marcus has advised on a variety of corporate and commercial matters, including mergers and acquisitions, restructurings, joint ventures, financing and investments, takeovers, and many other commercial transactions. His clientele ranges from startups to listed and multinational corporations.
Marcus is an experienced advisor on the full range of contentious and non-contentious employment-related legal issues, including advice, drafting, and negotiation in relation to —
hiring strategies and employee structuring;
employment contracts;
employee handbooks and policies;
handling of employee data under the Personal Data Protection Act;
performance appraisals and reviews;
disciplinary matters and internal investigations;
retrenchment exercises and redundancies;
employee issues in an asset/business sale;
dismissals and termination of employment;
mutual separation agreements; and
claims including constructive dismissals and unfair dismissals.
Marcus is committed to being not just a legal adviser, but also developing a relationship as a trusted business partner and enabler. This synthesis of a practical approach and sound legal advice has earned him the trust of his clients.
Marcus also writes about legal, business, and a variety of other issues. His articles have been published in prominent print and online media. He regularly writes about employment law issues at TheMalaysianLawyer.com. Marcus is the author of the book Law for Startups: What You Need to Know When Starting a Business.
You can connect with him on LinkedIn.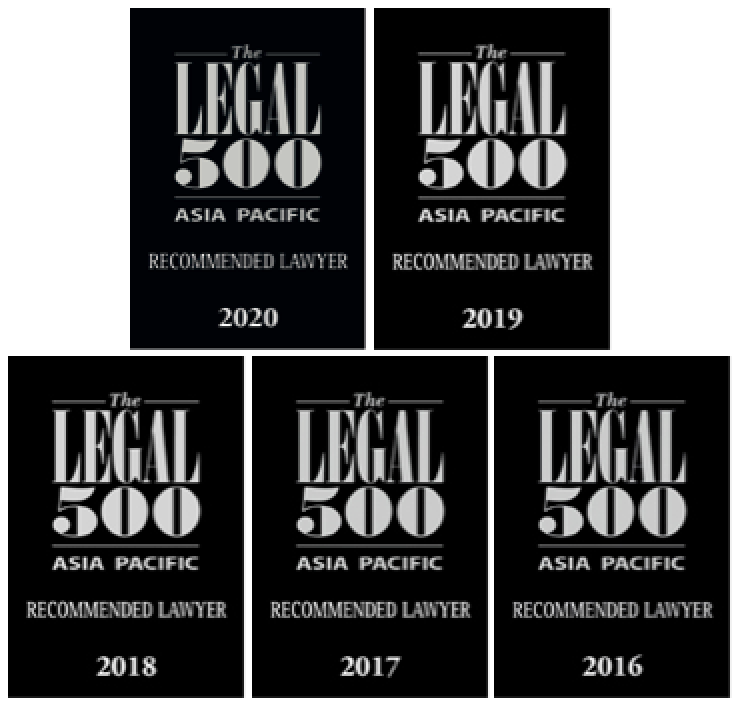 Recent accolades and awards
Marcus has been individually recommended since 2016 in The Legal 500 Asia Pacific, including four practice areas — Banking and finance, Capital markets, Corporate and M&A, and Labour and employment.
The Legal 500 Asia Pacific has described Marcus as 'brilliant', 'professional', 'easy to work with, sensible and commercial', 'very knowledgeable', 'extremely responsive', 'timely', and 'always responsive and a pleasure to work with'.
PLVG's employment team has also been noted by The Legal 500 Asia Pacific as being 'a responsive team that gives practical advice', 'receives regular referrals from a number of international law firms' and which has 'a portfolio that contains numerous blue chip clients'.
Named as one of Asia's 40 Under 40 lawyers in 2016 by Asian Legal Business.
Nominated as 'Young Lawyer of the Year' for the Asian Legal Business Malaysia Law Awards 2016.
Named in Prestige Malaysia's 'Top 40 Under 40' in 2015.
Listed as one of Asia Law Portal's '30 people to watch in the business of law in Asia' in 2016.
"Peter Ling & van Geyzel are a great firm to work with in Malaysia. In particular, Marcus van Geyzel is very helpful on employment and data privacy matters. He is commercial (no 10-page memos, thank you) and gets to the heart of the client's issues. He is responsive and very good value for money. We refer clients to him without hesitation, as he is a safe pair of hands." — APAC Head of Employment at an international law firm, as published in The Legal 500 Asia Pacific.
"I have worked with Marcus van Geyzel and PLVG for the past four years. I have always found them to be commercial, responsive, and interested in our clients' businesses. We work regularly on extremely tight deadlines and with market-leading businesses where the legal issues are new to many markets, and PLVG is able to help us work through those issues for Malaysia. They never just quote the law; they give us a textured view on market practice and upcoming developments that helps us inform strategy that's best suited to the businesses we support. They are highly recommended. PLVG are market leaders in Malaysia, and always update us on current trends and themes that are important for our legal knowledge as regional advisers. Marcus and the PLVG team are true partners." — Partner at a Hong Kong based international law firm, as published in The Legal 500 Asia Pacific.
"We (and our clients) appreciate Marcus van Geyzel's advice as being commercial, practical and to-the-point. He is responsive and always available. Marcus is a trusted advisor for our multinational clients with a Malaysia presence." — Singapore-based employment lawyer at an international law firm, as published in The Legal 500 Asia Pacific.
"I regularly use Marcus van Geyzel for support in Malaysia. Marcus is an efficient, highly effective source of legal advice, and I will continue to rely on him for future support. Often in a regional role newer markets require on-the-ground support that you can trust to minimise risk and explore potential 'land mines' on your behalf. Marcus has been this person for us, and I would highly recommend him to anyone that asked." — APAC Operations Head for a multinational corporation, as published in The Legal 500 Asia Pacific.
"I have worked with Marcus van Geyzel, an authority in his practice areas, and PLVG on labor/employment and corporate related matters in Malaysia. The overall level of service is excellent, with very good timing in responding to my requests with professional and practical legal advice. I appreciate all the assistance Marcus provides to our business, and will definitely extend and expand our relationship in the future." — APAC Senior Counsel for a multinational corporation, as published in The Legal 500 Asia Pacific.
"I have worked with Marcus for many years and he is my go-to person for all matters on employment and related data privacy issues. My clients love his commercial approach and responsiveness." — Asia Employment Law Head at an international law firm, quoted in the Asia Business Law Journal.
"I have worked with Marcus for more than eight years now. We can always rely on Marcus to provide quick, clear, commercially savvy and strategic advice, and he puts up with our impossible deadlines too!" — Managing Associate at an international law firm, quoted in the Asia Business Law Journal.
"Marcus van Geyzel is a name to note." — The Legal 500 Asia Pacific
"Led by the 'brilliant' Marcus van Geyzel, the employment team at Peter Ling & van Geyzel is described as being 'extremely responsive' and 'timely' in its delivery of service. With a portfolio that contains numerous blue chip clients, its recent work includes advice on the dismissal of senior personnel and the settlement of unfair dismissal claims." — The Legal 500 Asia Pacific
"I love working with this team. Marcus is knowledgeable, responsive, commercial and budget conscious. This is what I need when I refer my clients to him." — As published in The Legal 500 Asia Pacific
"Marcus is knowledgeable, responsive, commercial and budget conscious. He is a safe pair of hands and I can be confident referring matters to him." — As published in The Legal 500 Asia Pacific
"Marcus van Geyzel is a brilliant employment lawyer, quick to respond and get to the nub of the issue. His advice is practical, commercial, straightforward, and sensible. He is a total pleasure to work with." — As published in The Legal 500 Asia Pacific
"Marcus is very responsive and gives practical advice without legalese." — As published in The Legal 500 Asia Pacific
"We work with Marcus van Geyzel. We really appreciate that Marcus is very practical in his advice. He is also super responsive to all our requests. We really appreciate working with such an amazing colleague." — As published in The Legal 500 Asia Pacific
"Founding partner Marcus van Geyzel excels in advising multinational companies on a broad range of advisory employment matters. Recent highlights include advising on the dismissal of high-level employees, conducting retrenchment exercises, and successfully negotiating the out-of-court settlements or defence of and against a number of unfair dismissal claims. van Geyzel regularly works with a number of international law firms." — The Legal 500 Asia Pacific
"Marcus van Geyzel is a pleasure to work with. He is very responsive, practical, and charges very fairly. I really enjoy working with him." — As published in The Legal 500 Asia Pacific
"Marcus van Geyzel is great in interaction with clients, and with great knowledge of Malaysian law that he can explain clearly to foreign clients." — As published in The Legal 500 Asia Pacific
Qualifications and affiliations
University of Sheffield, UK, LL.B (Hons), 2001
Nottingham Law School, UK, Bar Vocational Course, 2002
The Honourable Society of Gray's Inn, UK, 2002
The Malaysian Bar, 2003